Services:

Services

Most design projects, whether it be a logo or a 20-page website, begin the same way -- with me and my pencil and notepad sketching out ideas. This part isn't hi-tech or glamorous, but it is incredibly effective.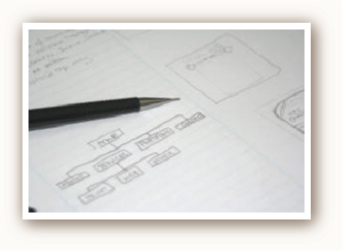 From websites, to logos, to menus, and even custom birth announcements & wedding invitations, every project I take on fills me with excitement. I love what I do and am honestly thrilled to be able to provide my services at affordable rates.
Take a look at my portfolio and more of the services pages, then contact me if you would like to work together on your next design project.